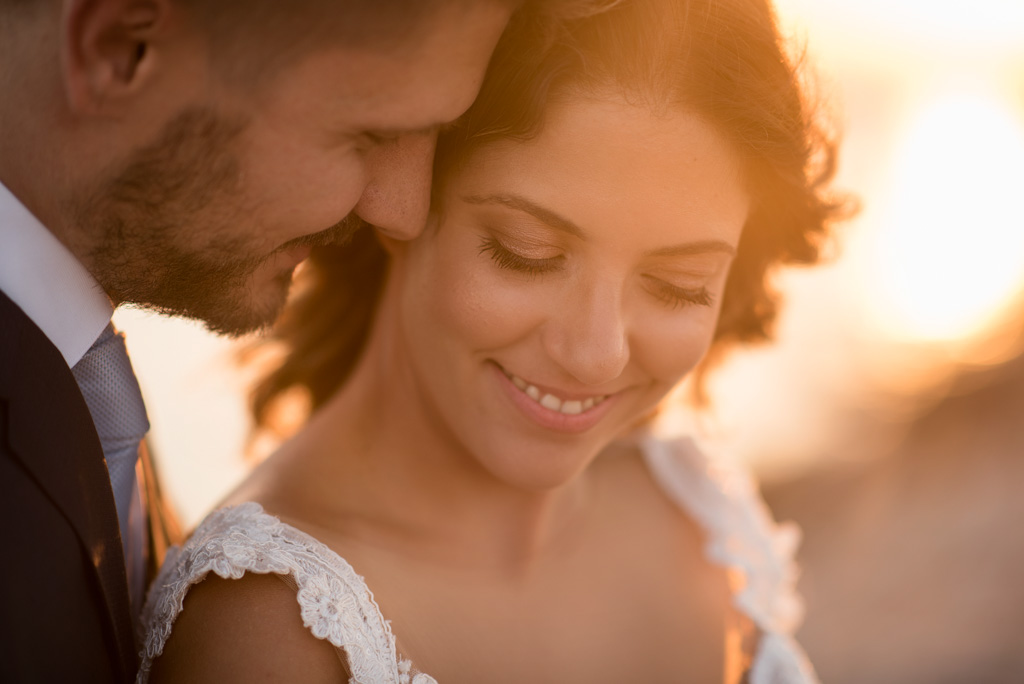 1. The wedding dress underlines the style of your wedding. Also, everything on that day should match a specific style. The groom's suit, the part of the reception, the colors of the decoration, etc, must be harmoniously combined to create a unique design.
2. Light determines the style of a photo. A cloudy day creates a completely different style from a sunny day, or the summer sun at noon, has a completely different style with that of spring. The best working hours for us, are before sunset. So the mystery, must be ending before sunset.
3. An excessive wedding hairstyle, plus an excessive wedding make-up and a ball gown wedding dress is an extravagance. You can be glorious as a bride, without redundancy.
4. The moments are very beautiful and unique that you lose if you are late to get ready. Time becomes more stressful at the end of the preparation. To prevent this from happening, finish the bridal makeup and hairstyle early!
5. There are no oblates! Plan your wedding without "oblates". You can avoid the classic entrance to the reception, by creating partying moments with your friends and having fun!
6. You don't need so many guests. The important thing is to keep your friends close to you, and be surrounded by your own people who really want to be with you that day. You will feel more comfortable with people who love you than be with relatives you might don't' know you well.
7. Do not be affected by relatives or friends for things that concern your wedding, when they may have a different style from your own. Consult those who know, but discuss it with your partner first!
8. The only thing you need is to live it! So do not think about every detail that can go wrong. Marriage goes by itself. Your love matters! Your fun! If you have a good time, the guests will have a good time too!