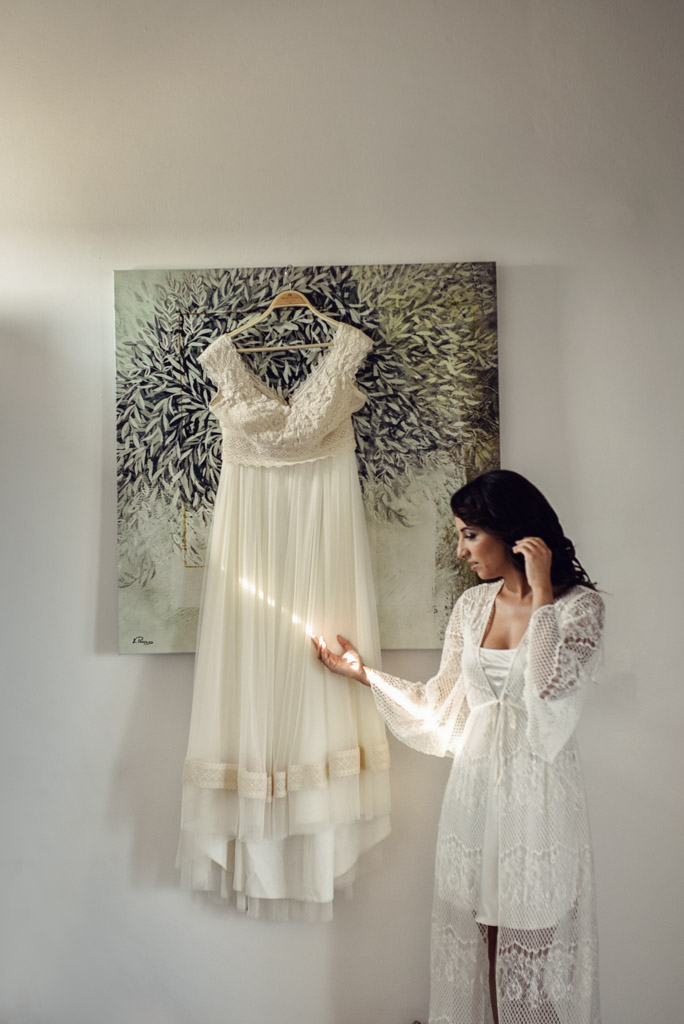 Photography in preparation of the bride, is one of the most difficult parts in a wedding.
The bride and her relatives are usually anxious, the place is crowded in the preparation areas, and the time is short!
The preparation of the bride, photographically begins when she is done with hair and make-up.
We capture the finishing touches of makeup, bride wears her wedding dress, has fun with her friends, wears her jewelry and bridal shoes. Then, we take friends and family photos and portraits, as well.
For this reason we advise all brides to be ready with hair and makeup, at least one and a half to two hours before departure, so that there is time to capture their preparation.
In addition, when the bride prepares earlier, she gets acquainted with the photographer, and she has the confidence and comfort she needs!